Commercial Equipment Service
Commercial Equipment Service is Delaware's locally owned provider of commercial and restaurant equipment installation, service and repairs. We work with refrigeration, cooking, HVACR and beverage equipment and much more, and with more than 30 years in business, we've earned our reputation for quality in every aspect of our work.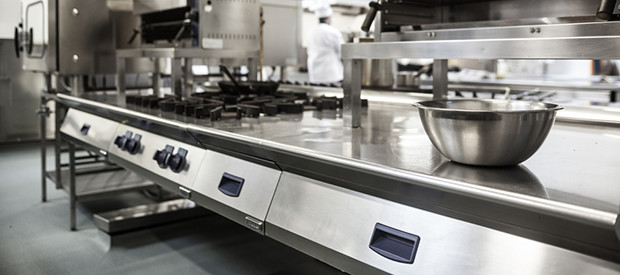 Commercial Restaurant Equipment in Delaware
When you own or operate a restaurant or other commercial facility that relies on complex equipment for refrigeration, cooking and other key aspects of your business, you count on that equipment to operate reliably. When you have a problem with your equipment, you need a commercial refrigeration contractor in Delaware who can provide fast, effective and dependable repairs. This is where Commercial Equipment Service enters the picture. Since 1984, our team has provided repair services as well as restaurant equipment sales in Delaware, and we pride ourselves on the quality of our workmanship and customer service. For HVACR, cooking and refrigeration systems in Delaware, there's no better name in the industry.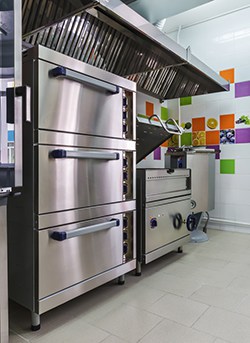 Commercial Equipment Service specializes in the installation, repair and maintenance of a wide range of equipment, including refrigeration equipment, beverage systems, ice machines, kitchen exhaust systems, heating and air conditioning equipment, cooking equipment and more. We help our customers choose the best new equipment for their needs, and provide installation service as well as long-term care—and we're available 24/7 to handle emergency repairs and keep our clients' businesses running smoothly. Next time you're in need of commercial restaurant equipment in Delaware, here are just a few of the many reasons to get in touch with Commercial Equipment Service:
We are a locally owned and operated commercial equipment service contractor in Wilmington, DE.
We've been in business since 1984 and bring decades of experience and knowledge to every job.
We are professionally affiliated with the Better Business Bureau.
We offer 24/7 service to handle emergency equipment repairs.
We offer free installation estimates and strive to keep our rates competitive.
---
---
Commercial Equipment Service is proud to offer quality commercial equipment and restaurant equipment repair in:
New Castle County, DE
Salem County, NJ
Delaware County, PA
Gloucester County, NJ
Chester County, PA
Wilmington, DE
Chester, PA
New Castle, DE
Bridgeport, NJ