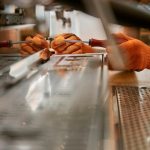 Restaurant equipment is the backbone of any culinary establishment. When it breaks down, it can disrupt your kitchen operations and cost your business valuable time and money. While professional repairs are essential for complex issues, having a set of essential tools can empower restaurant owners and staff to handle minor repairs and maintenance tasks on their own. In this blog post, we will explore the essential tools for restaurant equipment repairs, providing you with the knowledge and confidence to tackle common issues as they arise.
Basic Hand Tools
A comprehensive set of basic hand tools is a must for DIY restaurant equipment repairs. These tools include:
Screwdrivers: Phillips and flathead screwdrivers of various sizes for loosening or tightening screws on equipment panels and components.
Adjustable wrenches: These versatile tools come in handy for tightening or loosening nuts and bolts on equipment.
Pliers: Pliers with needle-nose and regular jaws are essential for various tasks, from grasping small parts to bending wires.
Allen wrenches: These are useful for tightening or loosening hex screws and bolts often found on commercial kitchen equipment.
Adjustable pliers: Known as channel locks, these pliers are great for gripping and turning larger fasteners.
Multimeter
A multimeter is a crucial tool for troubleshooting electrical issues in restaurant equipment. It can measure voltage, current, and resistance, helping you identify problems such as faulty electrical connections, blown fuses, or malfunctioning heating elements. With a multimeter, you can test circuits, wires, and outlets to ensure they are in working order. It's an essential tool for DIY repairs on appliances like ovens, dishwashers, and refrigerators.
Pipe Wrench
If your restaurant equipment includes gas-powered appliances, a pipe wrench is essential for handling gas line repairs and maintenance. Gas lines should only be worked on by professionals, but a pipe wrench can be used for securing and releasing gas connectors when necessary. Ensure your staff is trained to safely handle gas equipment and to use this tool only as needed.
Oil Filter Wrench
In a commercial kitchen, deep fryers are a common appliance. When it's time to change the oil, an oil filter wrench is invaluable. This tool helps you remove and replace the filter in the fryer, ensuring the longevity of your cooking oil and the quality of your fried dishes. Regular maintenance of your deep fryer is essential to maintain the flavor and quality of your fried foods.
Tension Tester
A tension tester is a specialized tool used to measure the tension on drive belts, such as those found in commercial refrigeration systems or conveyor ovens. Proper belt tension is crucial for the smooth operation of these appliances. A tension tester ensures that your equipment's belts are properly adjusted, preventing wear and tear and extending the life of your machines.
Thermometer
A thermometer is a simple but crucial tool for restaurant equipment repairs. Having an accurate thermometer on hand allows you to monitor and calibrate the temperature of your appliances, such as ovens, refrigerators, and freezers. It's essential for ensuring food safety and consistent cooking or cooling temperatures. Regularly checking the accuracy of your equipment's temperature settings can help you prevent spoilage or undercooked dishes.
Lubricants and Cleaning Supplies
While not traditional tools, lubricants and cleaning supplies are indispensable for maintaining your restaurant equipment. Lubricants, such as food-grade grease, can be used to keep moving parts and hinges in optimal condition. Regular cleaning, especially in hard-to-reach places, can prevent debris buildup and equipment malfunctions. Keeping your equipment clean and well-lubricated can extend its lifespan and reduce the need for repairs.
Replacement Parts
In addition to tools, it's wise to keep a stock of common replacement parts on hand. These parts might include fuses, heating elements, gaskets, and pilot lights, depending on the type of equipment in your kitchen. Having the necessary parts readily available can significantly reduce downtime when an issue arises. It's also beneficial to label and organize these parts for easy access when needed.
Safety Gear
Safety should be a top priority when conducting DIY restaurant equipment repairs. Safety gear such as gloves, safety goggles, and ear protection should always be worn to protect against injuries. When dealing with electrical issues, disconnect power sources and wear insulated gloves when working on live electrical components.
Instruction Manuals
While not a physical tool, instruction manuals are invaluable for DIY repairs. They provide guidance on equipment maintenance, troubleshooting, and safety protocols. Ensure that your staff has access to and is familiar with the instruction manuals for all your restaurant equipment. This knowledge can help you prevent issues and handle minor repairs correctly.
Summary
Having the right tools for DIY restaurant equipment repairs is a practical and cost-effective approach to maintaining your commercial kitchen. While some repairs may still require professional attention, possessing a set of essential tools empowers you to tackle minor issues, conduct regular maintenance, and minimize downtime. Whether it's tightening a loose bolt, checking the temperature of an oven, or replacing a worn-out filter, these tools can help you keep your restaurant equipment in optimal condition, ensuring the smooth operation of your kitchen and the satisfaction of your customers.
Need Commercial Appliance Repair in Wilmington, DE?
Since 1984, Commercial Equipment Service Inc. has been providing service and sales of commercial/restaurant cooling, refrigeration and heating equipment to Wilmington, Delaware and the surrounding area. We are a locally owned business with over 42 years of experience. Our friendly staff prides itself on our professional attitude and service. Commercial Equipment Service Inc. is a 24/7 on-call service for your appliance needs! We install and repair all refrigeration and cooking equipment, heating and air conditioning, emergency generator sales, kitchen exhaust systems, beverage systems and so much more. Contact us today to learn more about what we can do for you!