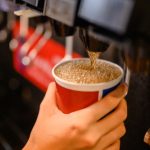 Beverage systems are an integral part of many businesses, including restaurants, cafes, and bars. They provide an efficient and convenient way to dispense drinks to customers. However, like any mechanical system, beverage systems can encounter various issues that affect their performance and functionality. In this blog post, we will explore common problems that arise with beverage systems and provide troubleshooting tips to resolve them effectively.
1. Insufficient Cooling or Heating:
One of the most common issues is when a beverage system fails to cool or heat drinks properly. This can result in unsatisfactory customer experiences. To troubleshoot this problem, check if the cooling or heating mechanism is functioning correctly. Ensure that the system is free from debris or blockages that may impede airflow. Additionally, reviewing temperature settings and verifying that they are appropriate for the beverage being dispensed is crucial.
2. Leaking or Dripping:
Leaking or dripping is another frustrating issue that can occur in beverage systems. This can lead to wastage of drinks, messy countertops, and unsanitary conditions. To address this problem, inspect all connectors, hoses, and valves for any signs of damage, loose connections, or worn-out seals. Replacing faulty components and ensuring proper tightening of connections can effectively resolve leakage problems.
3. Inconsistent Dispensing:
When a beverage system dispenses drinks inconsistently, it can disrupt the quality and quantity of servings. Inconsistency may result from irregular water or gas pressure, clogged lines, or improperly adjusted portions. Start by checking the water and gas pressure to ensure they are within the recommended range. Clean or replace any clogged lines or filters. Additionally, recalibrate and test the portion control settings to achieve consistent dispensing.
4. Carbonation Issues:
Carbonation issues, such as flat or over-carbonated drinks, can negatively impact the taste and customer satisfaction. Begin troubleshooting by examining the CO2 cylinder to ensure it has sufficient pressure. If the pressure is low, it may be necessary to replace or refill the cylinder. Additionally, check the carbonator or syrup pump for any blockages, as they can disrupt the carbonation process. Properly calibrating the carbonation level using the equipment's settings can also resolve carbonation problems.
5. Unpleasant Taste or Odor:
A beverage system that dispenses drinks with an unpleasant taste or odor can be off-putting to customers. This issue can stem from various factors, such as dirty lines, contaminated water supply, or expired syrup. Regularly cleaning and sanitizing the beverage system's components, including lines, nozzles, and dispensing heads, is crucial to prevent odor and taste issues. Additionally, regularly checking the water quality and using fresh, unexpired syrup can help ensure a pleasant drinking experience.
6. Equipment Not Powering On:
If a beverage system fails to power on, it can halt the entire operation and require immediate attention. Start by checking the power connection, ensuring that it is secure and plugged into a functional outlet. If the system is also equipped with a fuse or a circuit breaker, verify that it has not tripped or blown. If these measures do not resolve the issue, consult the equipment's user manual or contact the manufacturer's support for further assistance.
7. Display or Control Panel Malfunctions:
Another common issue with beverage systems is malfunctioning displays or control panels. This can hinder the ability to adjust settings, monitor performance, or troubleshoot problems effectively. Begin by checking the power supply and connections to the display or control panel. If the issue persists, consult the user manual for guidance on resetting the system or contact the manufacturer for technical support.
8. Poor Cleaning Procedures:
Improper cleaning procedures can lead to several issues, including bacteria growth, flavor contamination, and equipment malfunction. To prevent these problems, establish a thorough cleaning schedule and follow the manufacturer's instructions for cleaning and sanitizing the beverage system. Regularly clean all components, including lines, nozzles, valves, and filters. Using approved cleaning solutions and techniques will help maintain the system's performance and prevent hygiene-related issues.
Conclusion:
Beverage systems can encounter various issues that affect their performance and compromise the quality of drinks served. By troubleshooting common problems, such as insufficient cooling or heating, leaking or dripping, inconsistent dispensing, carbonation issues, unpleasant taste or odor, equipment not powering on, display or control panel malfunctions, and poor cleaning procedures, businesses can maintain smooth operations and deliver high-quality beverages to satisfied customers. Regular equipment maintenance, adherence to cleaning protocols, and prompt resolution of issues are essential for keeping beverage systems in optimal working condition.
Got Questions? Let Us Help!
Since 1984, Commercial Equipment Service Inc. has been providing service and sales of commercial/restaurant cooling, refrigeration and heating equipment to Wilmington, Delaware and the surrounding area. We are a locally owned business with over 42 years of experience. Our friendly staff prides itself on our professional attitude and service. Commercial Equipment Service Inc. is a 24/7 on-call service for your appliance needs! We install and repair all refrigeration and cooking equipment, heating and air conditioning, emergency generator sales, kitchen exhaust systems, beverage systems and so much more. Contact us today to learn more about what we can do for you!